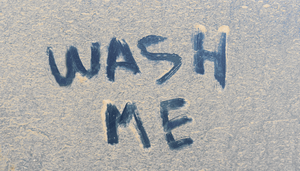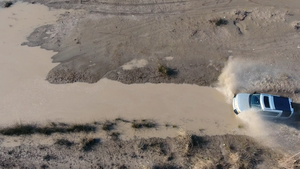 You used your truck and got a little dirty.
We celebrate your adventures and want to help clean up.
Hand Wash & Detailing Services for Overland Trucks, RVs & Campers
Get A Quote & Book An Appointment Mention this offer, and we'll take 15% OFF your first Vehicle Hand Wash Service
NEXT JUMP OUTFITTERS
Inside and Out Wash Service
If you are doing overland and off-road adventures right, your rig will get dirty. Finding a place to clean it can be a hassle, but not anymore. We offer hand car washes to clean your overland truck, trailer or camper for what's next.
Exterior Detailing
- Hand wash and drying   
- Hand wax and polish   
- Ceramic coating application   
- Wheel and tire cleaning and polishing   
- Headlight restoration
Interior Detailing
- Deep cleaning and vacuuming   
- Leather or upholstery cleaning and conditioning   
- Carpet and floor mat shampooing   
- Dashboard and trim detailing   
- Glass and mirror cleaning
Engine Bay Detailing
- Engine cleaning and degreasing   
- Dressing and protection for engine components
Concierge Services
- Pickup and delivery of vehicles   
- Luxury car care packages for regular maintenance
- Wash on your schedule by appointment
Get A Quote & Book An Appointment
Hand washed by overland & off-road pros
We are overland and boating enthusiast with years of experience cleaning up after advernutres. Our trained, insured and kind team care for your vehicle like its our own.
Best cleaning products & techniques
We are proud to feature Griot's Garage products. Aside from being our neighbor, they offer the most effective and safe products for cleaning, treating, and restoring trucks, RVs, and boats.

No lines with scheduled wash times
Quit waiting in lines. Schedule washes after or before all your trips so you are always ready for what's next. Be sure to book early for seasonal treatments and restoration cleaning.
Car Wash & Detail by Next Jump Outfitters
Next Jump Outfitters offers a rugged and thorough inside and out vehicle wash, designed by off-road and overlanders for off-road and overlanders.
After vacuuming the interior, we pressure wash the exterior. Once rinsed, we apply Griots Foaming Surface Wash to tackle the grime before washing the entire rig by hand.
Next we apply Griots Heavy Duty Wheel and Tire Cleaners before spraying the entire vehicle with Griots Foaming Poly Gloss. Then we dry the entire rig by hand with microfiber towels.
To finish, we wipe down the interior with Griots interior cleaner and clean the windows.
We understand that if you live the Jump Life, your vehicle is your pride and joy. Bring it to us for a wash and gift yourself a couple of extra hours to focus on more important things, like planning your Next Jump.
We'll make sure your rig is ready to tackle the next adventure, using only the best products from Griots Garage.
Vehicle Pricing & Duration
 SUV: 1 hr, $150
Mid-Size Truck: 1 hr, $150
Mid-SizeTruck w/ Camper: 1.5 hrs, $225
Full-Size: 1.5 hrs, $225
Full-Size w/ Camper: 2 hrs, $300
Don't take our word for it
★★★★★

After of 6 day trip to Vancouver Island with the family our truck was a hot mess. Next Jump wash was like a reset button. Now we're ready to get back at it!
★★★★★

Camping and SUPing with my dog is the best... that is, when I don't have to worry about spending hours cleaning hair and mud from my camper. Thanks Next Jump!
★★★★★

Aftar a great camping season, you guys restored my RV back to new. I'm excited to start our next season without THAT SMELL!
★★★★★

They were on time and took their time to make my boat spotless.
"If it aint covered in mud, it aint a real truck."